Come aboard our hybrid boat, theO₂, for a sea trip in the heart of the National Park of Port-Cros.
After thirty minutes of navigation with the thermal engine, you arrive in the wild and mysterious bay of Port-Man, the starting point of our non-stop sea ride . This 2-hour commented sea tour will be done electrically along the north side of the island, for a new and more environmentally friendly navigation experience. You will be able to enjoy another way of sailing: no more noise, no more smell, no more CO₂ emissions...
During this guided sea walk, you will discover the heart of the National Park of Port-Cros in the silence and the respect of this preserved site that only the O2 can offer you. The proximity of the coasts will make you appreciate the historical heritage as well as the richness of the fauna and flora of the natural heritage of Port-Cros.
An immersion in thehistory of the Golden Islands that begins with the legend of Prince Olbianus and his four daughters... The era of piracy and its famous figures. Then comes the military period with the establishment of forts, then the twentieth century, the private owners ... In particular the Henry family who made Port-Cros the island of writers, and allowed the creation of the National Park of Port-Cros in 1963. It will be question of the missions of the Park and the measures of preservation of the environment.
Enjoyan unforgettable sea walk on the crystal clear waters of Port-Cros. Let yourself be enchanted by the beauty of its landscapes, its steep cliffs, its wild coves and its beaches.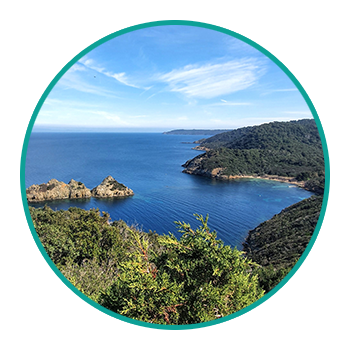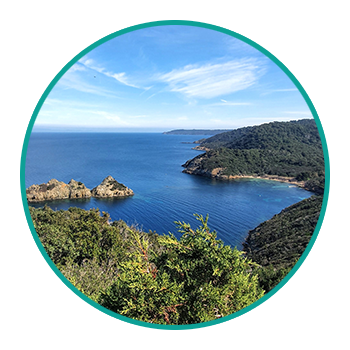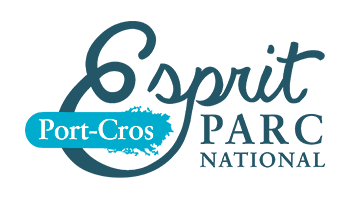 We have obtained the " National Park Spirit " label for this sea trip "In the heart of the National Park". We are guided by the values of sharing an authentic experience and respect for the environment.
Sharing an experience and the values of the territory
Respect for the environment
---
Book your Sea Walk on Port-Cros
So come aboard the O2 and enjoy a unique experience in harmony with nature. Reserve your place for a sea trip now at Port-Cros.